SPURIOUS TRANSIENTS - CONVEYOR/PLANET CANTALOUPE (single July 2020)
Live set, brilliantly evocative of early seventies Gong!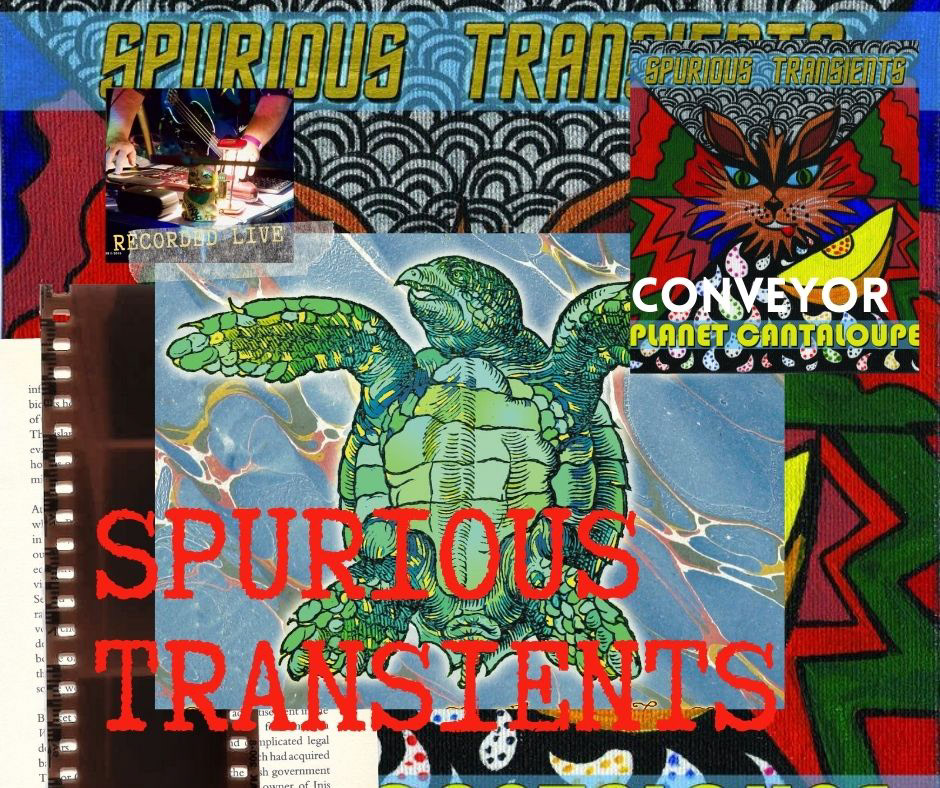 The first rule of Fight Club is that you never, err...
Sorry, not Fight Club - I mean Spotify Club. The Spotify Playlist Club in fact.

Yes, getting your music onto Spotify Playlists is a bit like joining Fight Club, but the point I want to make is this... The first rule of Spotify Playlists is that songs should come in at around the three-minute mark.

That being the case then, here's one hell of a Spotify fail... because Conveyor/Planet Cantaloupe (Live at The 17th Dream) is eleven minutes and nineteen seconds long. Wow, I don't even know what to say! My open mouth is silently screaming into the digital void.
But then, time is illusory, so what have you got to lose? Sit back, grab a melon, and envelop yourself in this total opus. Utterly unencumbered by the consequences of any temporal or spatial restrictions, it's an ever-evolving soundscape of towering industrial ziggurats, shimmering psychedelic temples, and moments of pure effortless grace.

Be warned though. This is not a casual listen. This is music for full-immersion. It's also music for lovers of psychedelia and space rock, avant-garde and jazz, soundscapes and actual spurious transients.

If the likes of Gong, Can, Neu, Faust, Kraftwerk, Tangerine Dream or The Future Sound of London launch your rocket, then this is the solar system for you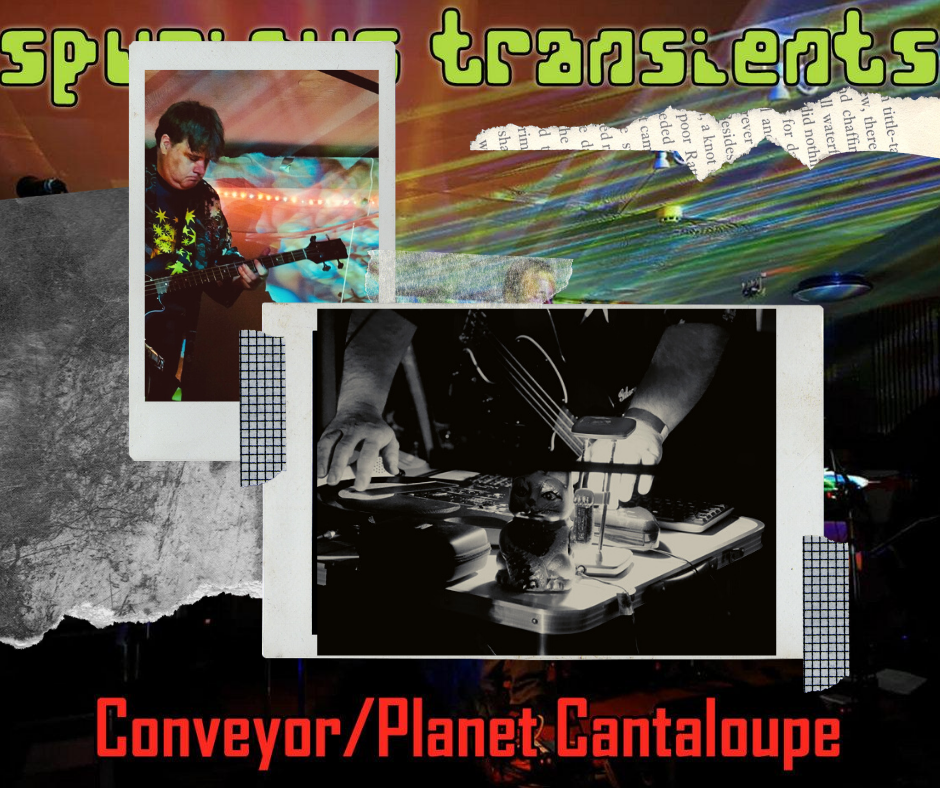 Spurious Transients is the long-time experimental enterprise of Welsh musician Gavin Lloyd Wilson. Named after the random electrical outputs of an obstinately disobedient drum machine, the band currently has a fluid and revolving line-up of several million; the ones deserving of special mention on this recording though are Gail Storr on Theremin and guitar, and Andrew Lemmon who's playing that amazing saxophone.
This track is pulled from their live set at last summer's 17th Dream of Dr Sardonicus Festival, in Cardigan, South Wales. It's actually two pieces flowing smoothly one into the other, Conveyor (from the 2014 album Portraits of a Landscape) and Planet Cantaloupe (a 2015 single). For me, this recording is gold, evocative of early seventies Gong - all flying teapots, invisible gnomes, and LSD.

With theremin, synth and sax all swimming around like some lysergic volcanic archipelago, you'd think the Pot Head Pixies had just washed up in Wales. 

Actually, this is a quite unexpected release, the album 
THE INTERNAL INFERNO OF THE NOCTURNAL MOCK TURTLE 
having only recently seen the light of day (July 3rd).
MOCK TURTLE is a post-krautrock pastiche of soundscapes, samples and public archive material.
It's both serious - with HOW TO SPOT A DESPOT worrying aloud about the emergence of popular right-wing leaders "The test of despotic power is that it can disregard the will of the people."
and comic - as SUCCESSFUL PARTY TIPS hilariously splices together two 1950's public service announcements, one about having fun and one about surviving a nuclear attack. "Whenever any of the guests begin to lose interest in a game, the host should start a new game... Block the windows with sandbags, so fun together can continue."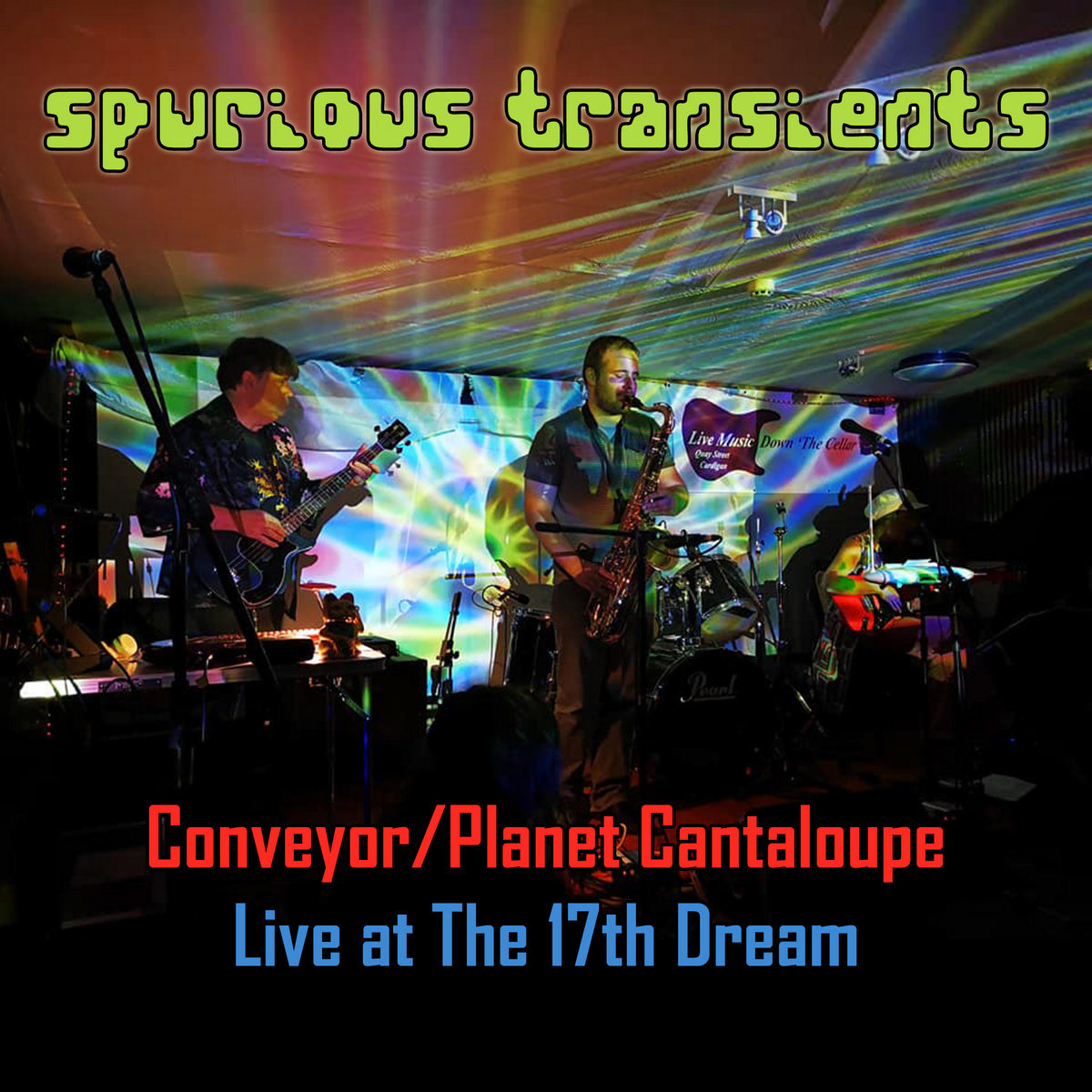 A third official SPURIOUS TRANSIENTS album is expected in early 2021.
With a working title of
SOMETHING STRANGE CAME OUT OF THE SKIES, it's mooted as a concept album, which may well re-ignite the
controversy
surrounding the UFO and Alien encounters of the 'Welsh Triangle' incidents of 1977.
Find SPURIOUS TRANSIENTS by following these links