PRINCE OF SWEDEN

(ep Aug 2021)

James Michael Phippen continues his fairly robust campaign to usurp the constitutional monarchy of Sweden by means of a half-decent impersonation of Prince Carl Philip.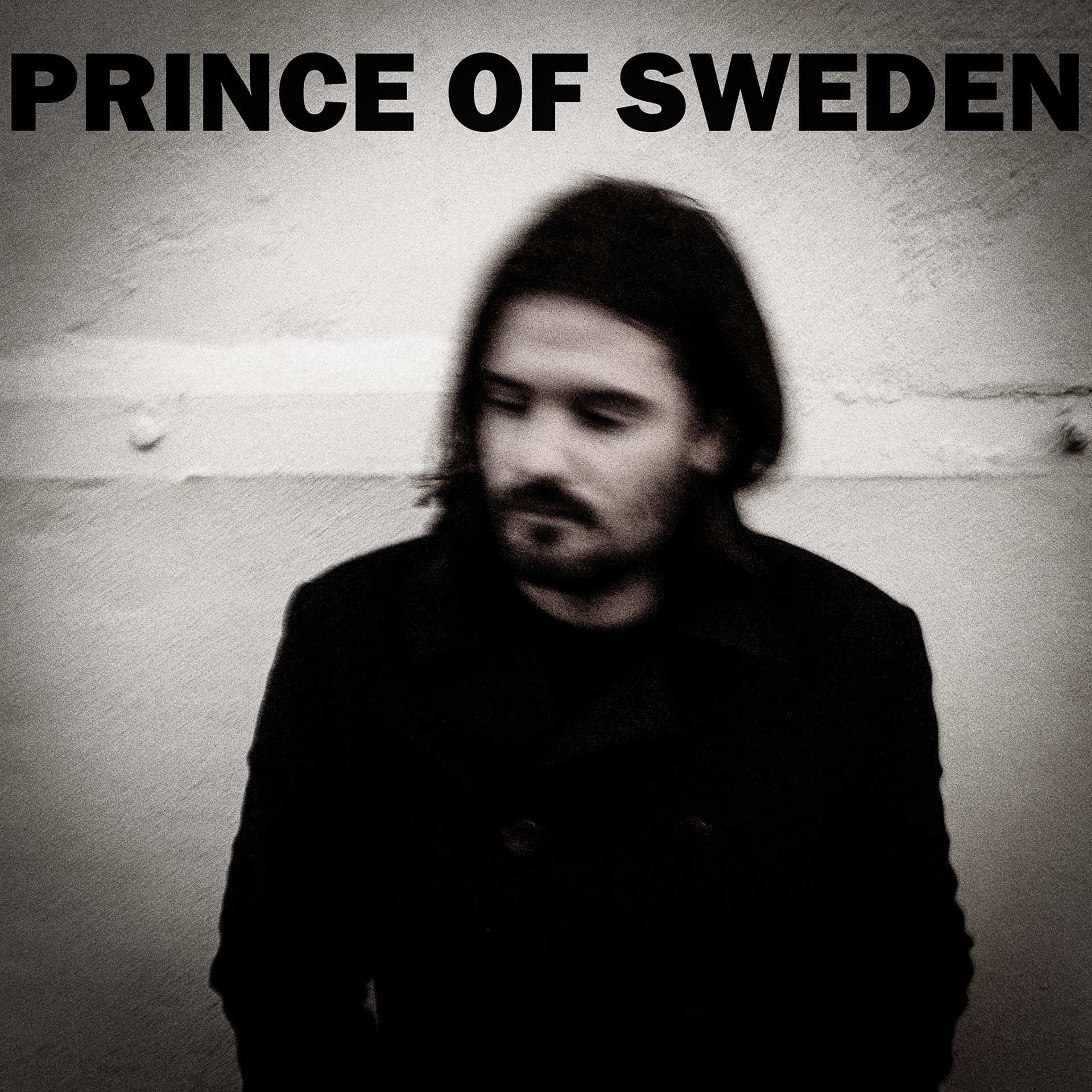 Now, Prince Carl Philip is undoubtedly a handsome man,

and if I weren't already such a fine-looking specimen myself, I too would probably be spending a lot of time leafing through God's choose-a-brand-new-face catalogue

and wishing that I could look a little more like him.

And just to be clear,

I do mean the actual Prince of Sweden, the Prince Carl Philip Prince of Sweden;

and not this bearded cockney bard, this dastardly deceiver, this doppelgänger;

this pretend Prince of Sweden.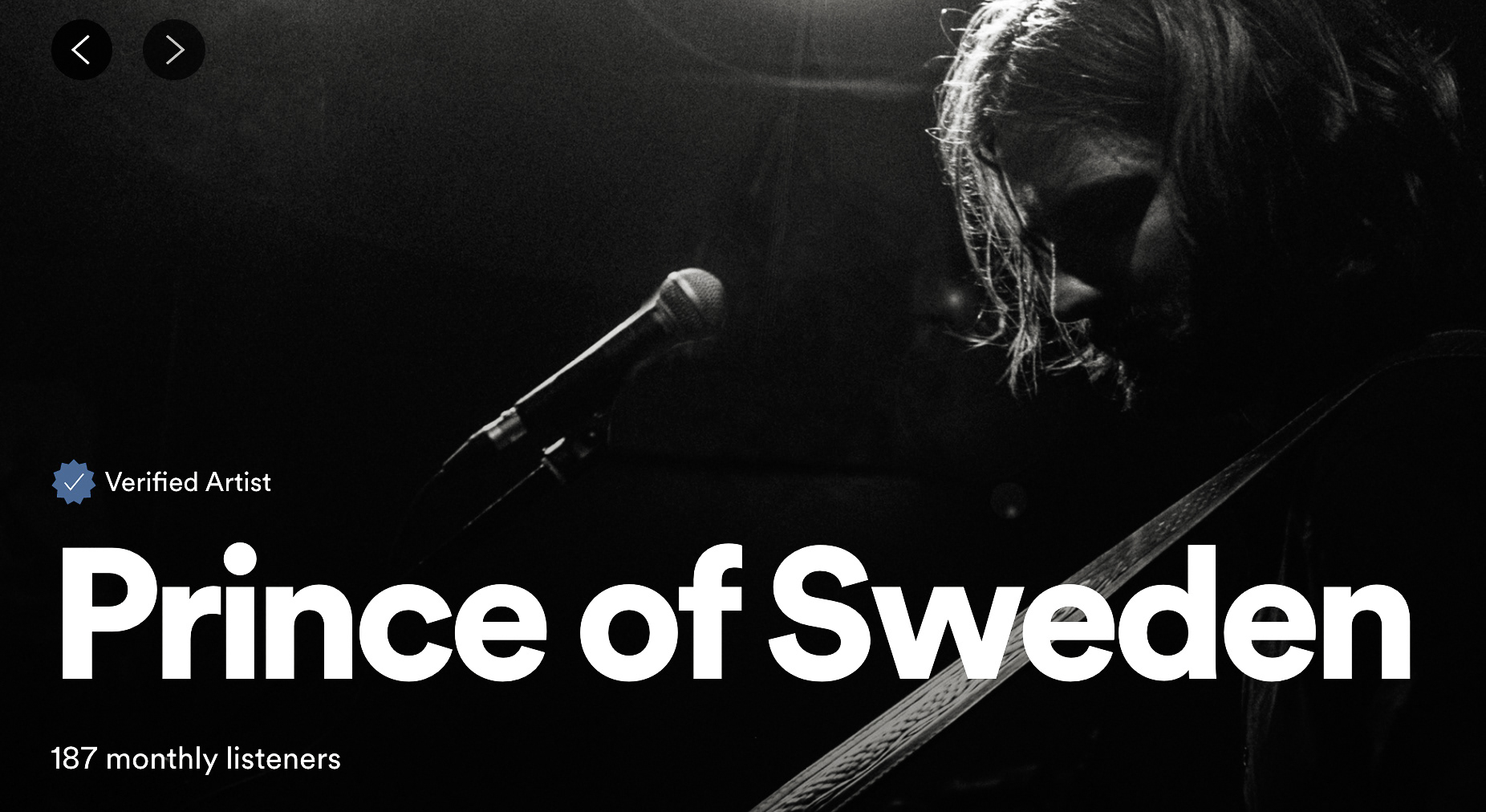 I know this is unusual; beginning a so-called music review with all this talk about appearances (although I'm sure there are precedents).

Anyway, if you're struggling with a story, stick to the facts, my old college professor used to tell me.

Well, ok then the facts are... I'd asked the question, why do you call yourself the Prince of Sweden? Because everyone says I look just like him!

Like who? Like him, like the Prince of Sweden!

Well, I must say, that threw me somewhat. I confess that I'd arrived with a sizeable collection of Shakespeare quotes, having assumed that the name was some sort of obscure Hamlet gambit.
Yet, a nifty Google confirms the charge.

The boy's a dead ringer! Look at the mug shots. It's uncanny. I'd be off to the DNA lab pronto if I were him. Failing that, I reckon there's a decent living to be made as a royal double should he fall on hard times.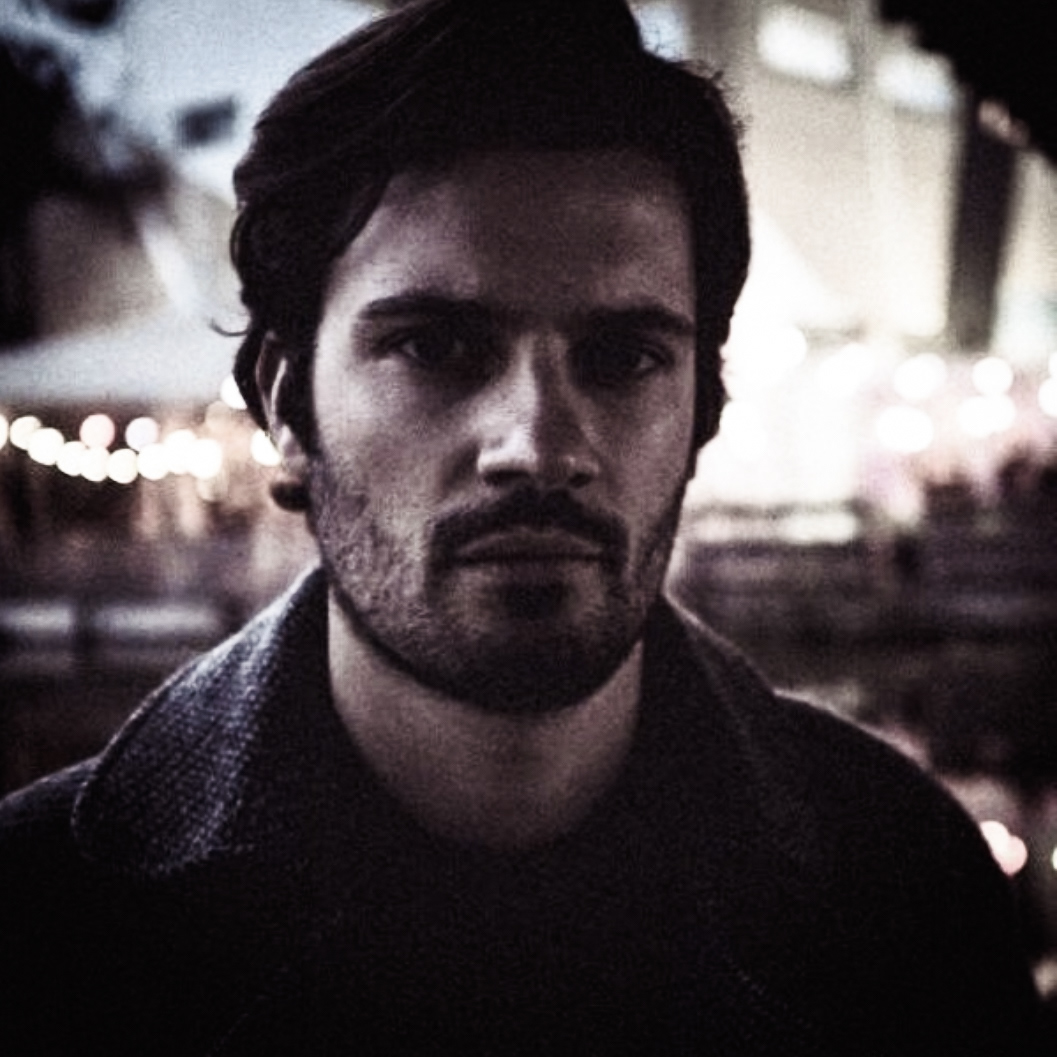 Ah well, perhaps it's time to talk about the music instead.
This EP is a set of fairly low key acousticy songs, all recorded in a dark room, down a dark street, in the darkest depths of London.

Now, I'm asking myself, can songs be called acousticy, if it's an electric guitar that's being used? Jazzmaster through reverb and overdrive pedals, since you ask.

Live from a dark room... lullabies tortured by twilight, story songs full of hooks and heartaches, a poet, three chords, and a couplet.

They sound like old ledgers stacked in a biblical bookshop, lost to abandoned shelves and sacred spaces, with words born to a higher calling than mere music.
This is timeless songwriting and it makes you feel like you've joined a secret society.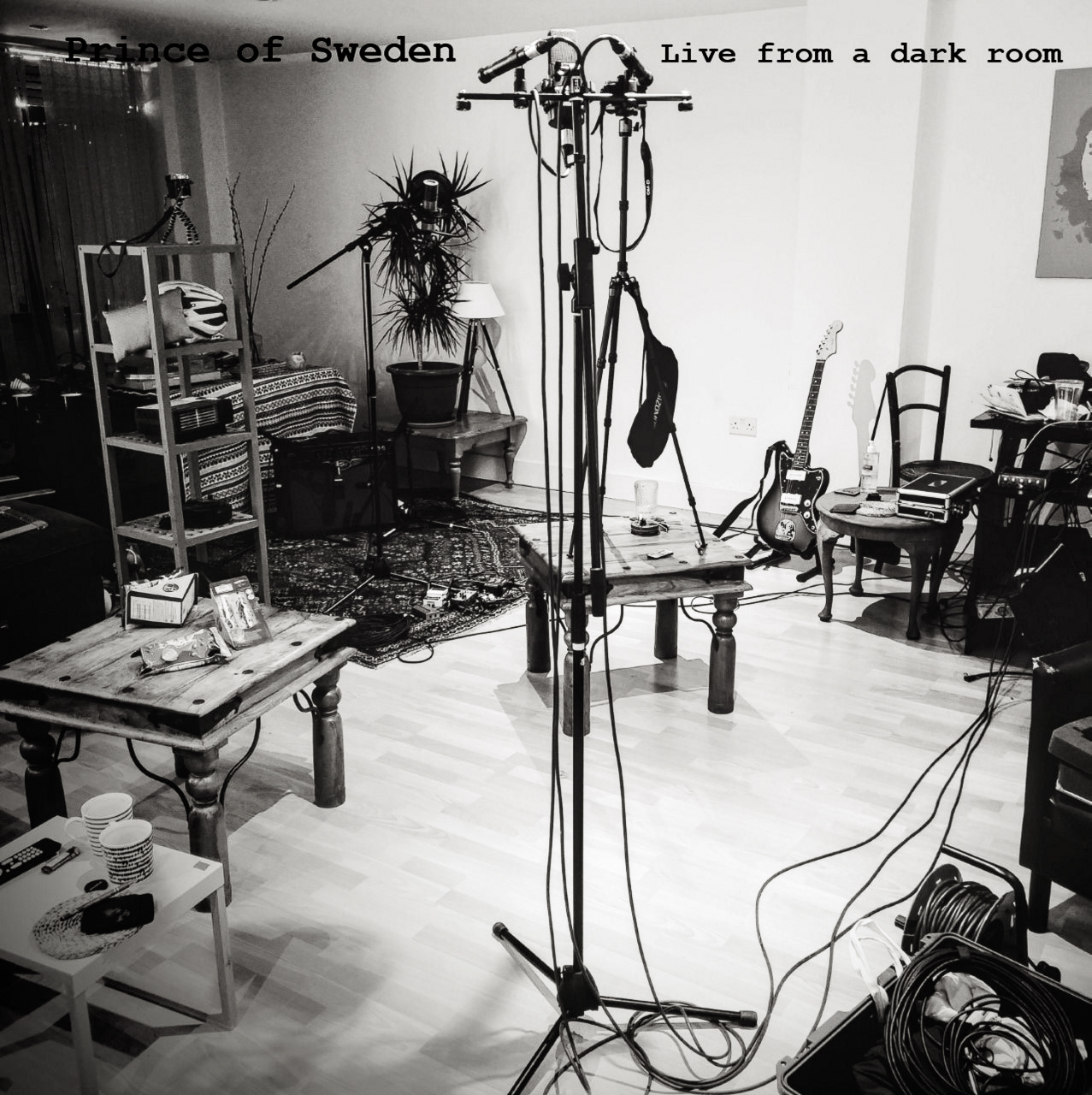 James' passion is writing song lyrics. He's a long-time fan of the likes of Bob Dylan and Leonard Cohen, and so he feels compelled to put a lot of work into the words he uses.
He doesn't sound like Bob Dylan though, or Leonard Cohen either.
Some wag once likened him to Scott Walker, but don't worry... yes it's a dark room but it's not quite that dark.

To my mind, he's a more mellifluous sort of Billy Bragg... and especially so on my particular favourite 𝙷𝙴𝙽𝚁𝙸𝙴𝚃𝚃𝙰 𝙾𝙽 𝙼𝚈 𝙼𝙸𝙽𝙳. Having said that... Stephen Fretwell on 𝙸𝙵 𝚈𝙾𝚄 𝚂𝙿𝙴𝙰𝙺 𝚃𝙾 𝙷𝙴𝚁... don't you think?

I first heard Prince of Sweden in the new year, when he released a gorgeous track called 𝙽𝙴𝚇𝚃 𝚃𝙸𝙼𝙴 𝚃𝙷𝙴𝚁𝙴'𝙻𝙻 𝙱𝙴 𝚅𝙸𝙾𝙻𝙸𝙽𝚂. I thought then that he perhaps had an early Frank Turner sort of vibe.

So, with a voice I can't quite pin down, delivery leaden as a lover's bones, and songs that get to the suffering in under thirty seconds, this is music made for smokey saloons in which there's talking at the bar, where not everyone's getting the full-on therapy whack,
but Reggie gives the nod... the noise police arrive, the culprits are taken outside... lined up and shot.
In an ideal world, of course, there'd be a reverent hush, a pin would drop, you would hear it.
First track is 
𝙸𝙵 𝚈𝙾𝚄 𝚂𝙿𝙴𝙰𝙺 𝚃𝙾 𝙷𝙴𝚁, 𝚃𝙴𝙻𝙻 𝙷𝙴𝚁 𝚃𝙷𝙰𝙽𝙺𝚂 𝙵𝙾𝚁 𝙼𝙴
 and you're anticipating something along the lines of Bob Dylan's
𝙸𝙵 𝚈𝙾𝚄 𝚂𝙴𝙴 𝙷𝙴𝚁, 𝚂𝙰𝚈 𝙷𝙴𝙻𝙻𝙾
.
Not a bit of it though, it begins with some lovely Jeff Buckley at Sine-e style guitar work before the aforementioned Stephen Fretwell vocal takes over the heavy lifting. 
I think the things that bind us have begun to come untie
d
.
I know it's rough
, but I do believe our time apart is never long enough
.
Then that line tears it in two!
It's a break-up song... but not a normal one.
Track two is 
𝙱𝚄𝚁𝚈 𝙼𝙴 𝙽𝙾𝚃 𝙾𝙽 𝚃𝙷𝙴 𝙻𝙾𝙽𝙴 𝙿𝚁𝙰𝙸𝚁𝙸𝙴
, a traditional cowboy song from around a hundred years ago, although a hundred years before that it had been the seafaring song OH BURY ME NOT IN THE DEEP DEEP SEA.
Well, everyone and their mum's covered this one,
from Johnny Cash to Burl Ives, to Bugs Bunny - and I'm happy to report that the Prince of Sweden's variant stacks up just fine and dandy against every one of the versions that I've listened to.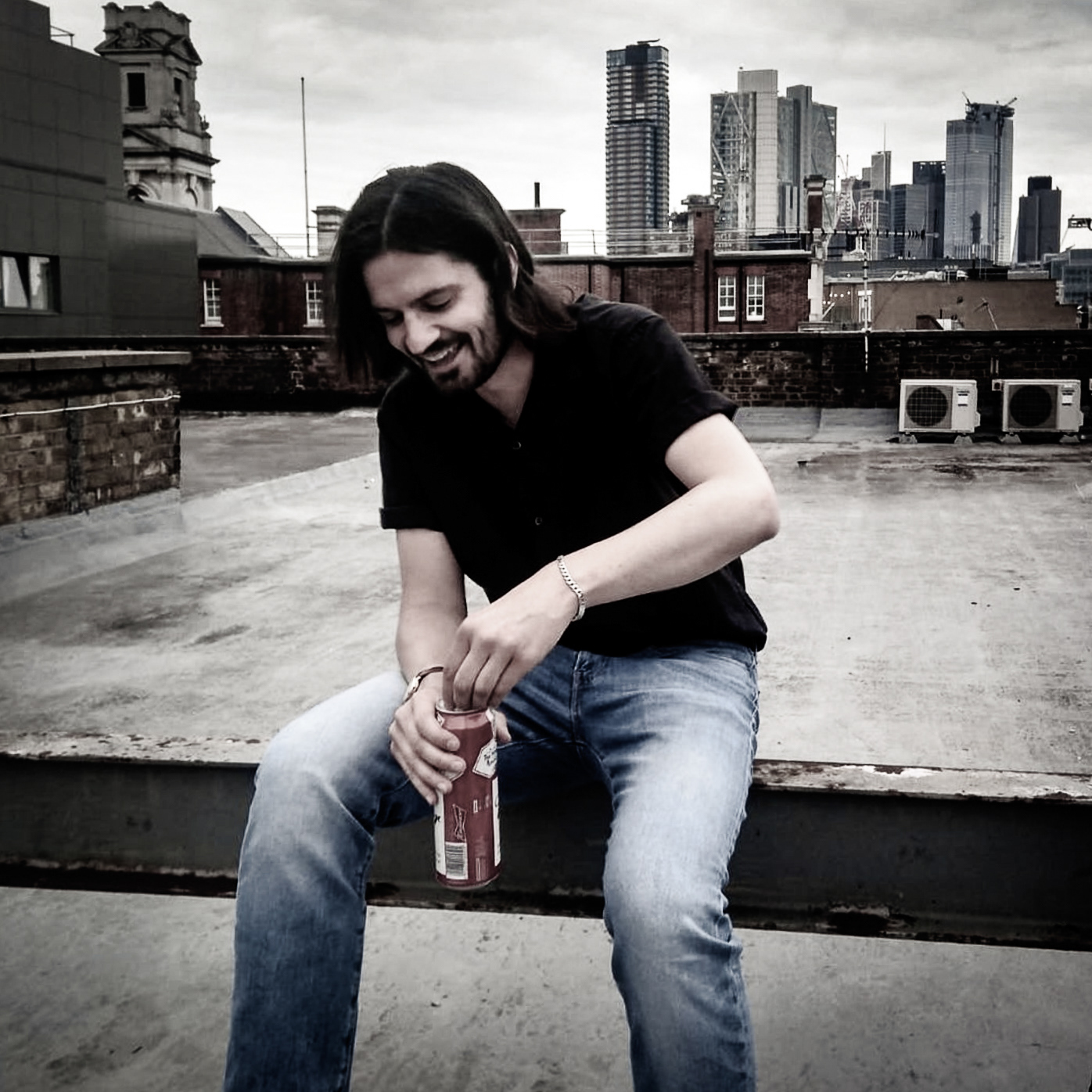 Next up, the gem that is
𝙷𝙴𝙽𝚁𝙸𝙴𝚃𝚃𝙰 𝙾𝙽 𝙼𝚈 𝙼𝙸𝙽𝙳
.
There's a gorgeous lilt to this one, the calm up and down of a clear blue sea, and a bit of Billy Bragg washing up on the beach.
Yet! 
the bloodstreams, the daydreams!
 Hell, I can't even work out what this is all about.
Is it some poor soul incarcerated in a metaphorical prison cell,
for the crime of 'Henrietta on my mind',
with people waltzing by, and cathedrals burning in the distance? Heaven knows, I'm miserable now!
in a carnival of moonlit feeling
with
 

fog on the windows and sweat on the ceiling

, 
this is 
𝙰𝚂 𝙶𝙾𝙾𝙳 𝙰 𝙿𝙻𝙰𝙲𝙴 𝙰𝚂 𝙰𝙽𝚈
. 
A little lower-key than the previous three with its dour, dreamy sleepwalking vocal skirting the murky infidelity of London streets, and making the comparatively hurried strum of the guitar sound positively jaunty.
There's a hole in the armour at your fingertips
And on reality a loosening grip
As all those same street names after one too many
All but spelled out 'Well, here's as good a place as any'.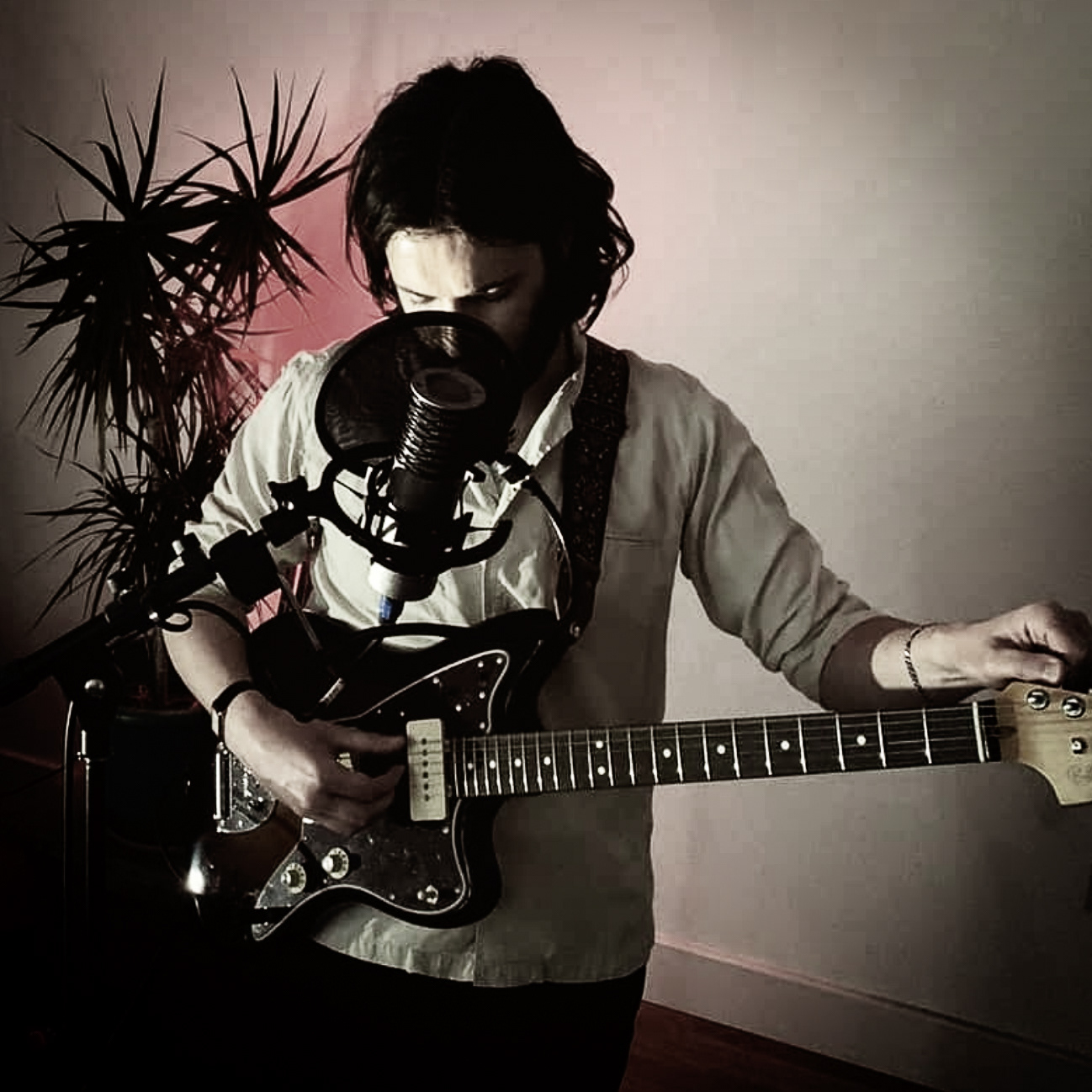 This is a fine live recording... now all you need is a nice dark room!

Prince of Sweden social links below