18 | I write songs and never release them!

Right up until yesterday, this was the tagline on Eve Sheldon's Twitter profile. Happily, that's no longer the case. The feisty musical maiden's only gone and done it at last; and here she is, breaking her duck with this scorcher of a single, an exquisite Gen-Z take on the eighties pop princess scene.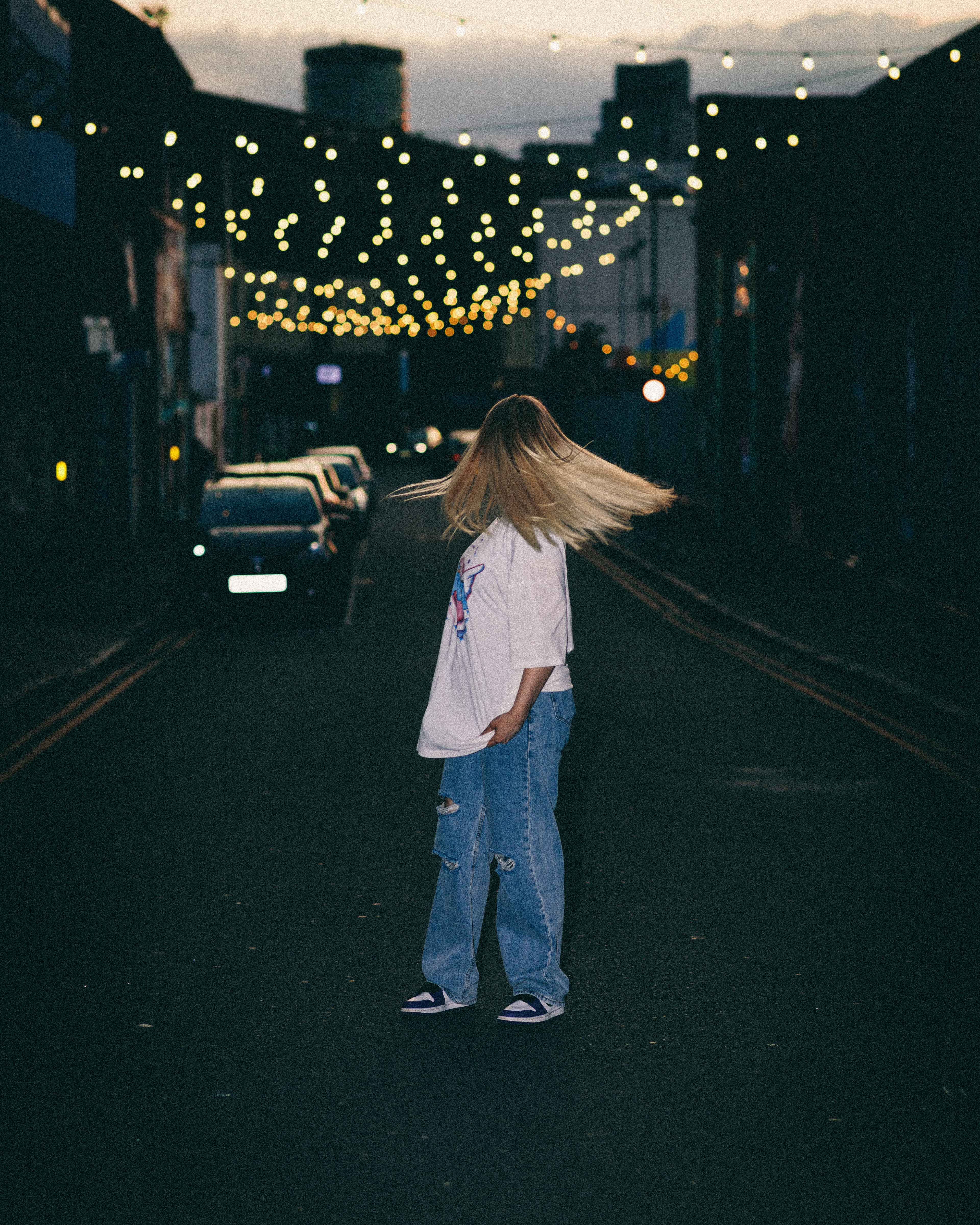 Choosing to launch her musical career under the name EZRAE, Eve tells us that she's been into The 1975 and all that Dirty Hit stuff since like, err... like forever, and that discovering Beabadoobee last year may have been a game-changer for her own songwriting.
Even so, it still sounds like this release was a pretty close-run thing.

With studio time ticking away down at the Song Lab studio, producer Jonny Amos foaming at the mouth and tapping his fingers in frustration, Eve makes, she believes, the entirely reasonable decision to rewrite the song's entire lyrics. I was like totally lmfaooo she tells us!

Unbelievably, minutes later, the thing was totally in the bag!
Pffft, as they say!
Pffft, I say!
I think we're alone now!
Have you noticed that the world is full of bedroom balladeers, all singing songs about the state of everything; all alone and dreaming of fame and fortune?

Quite a few of them are getting to realise those dreams too, it has to be said?
When I was a lad this used to be the job of boys in garages. At least locked away in a garage, you had friends to fall out with, artistic differences to wrestle with, and 'I bought the beer last time' accusations to counter.
Now though, you're all alone. 
It's just you, and the cat, and the canary... in a bedroom.
So, that twitter tagline again
18 | I write songs and never release them
Frankly, it presented me with this appalling image of a young girl alone in her room, surrounded by all these captive songs, songs in cages, songs in boxes, songs in a suitcase under the bed.
Yet that's not a valid scenario at all because, in real life, EZRAE surely epitomises the excitement and the pioneering spirit of this brave new songwriting world.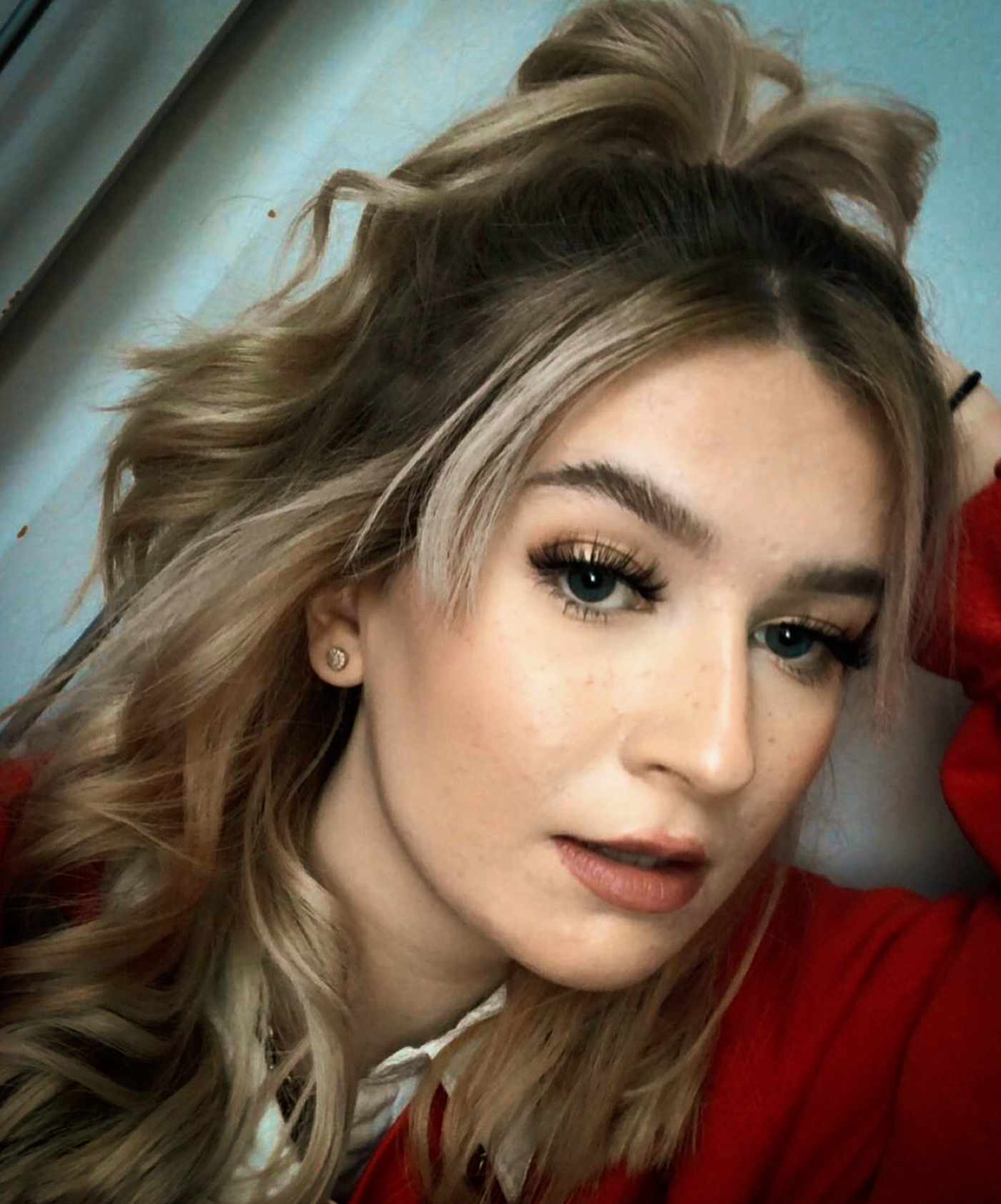 I think women are ready to take over from men now anyway.

Perhaps it's about time tbh; they'll be much better than us at saving the planet, and passing laws in parliament, and preventing the suffering of children, and lots of other things beginning with P.
Of course though, I'm not including wicked old Mrs Stoddart, my RI teacher back in Catholic school, because she was a cruel heartless ancient death eater.

I literally got my knuckles bruised by a lady in black*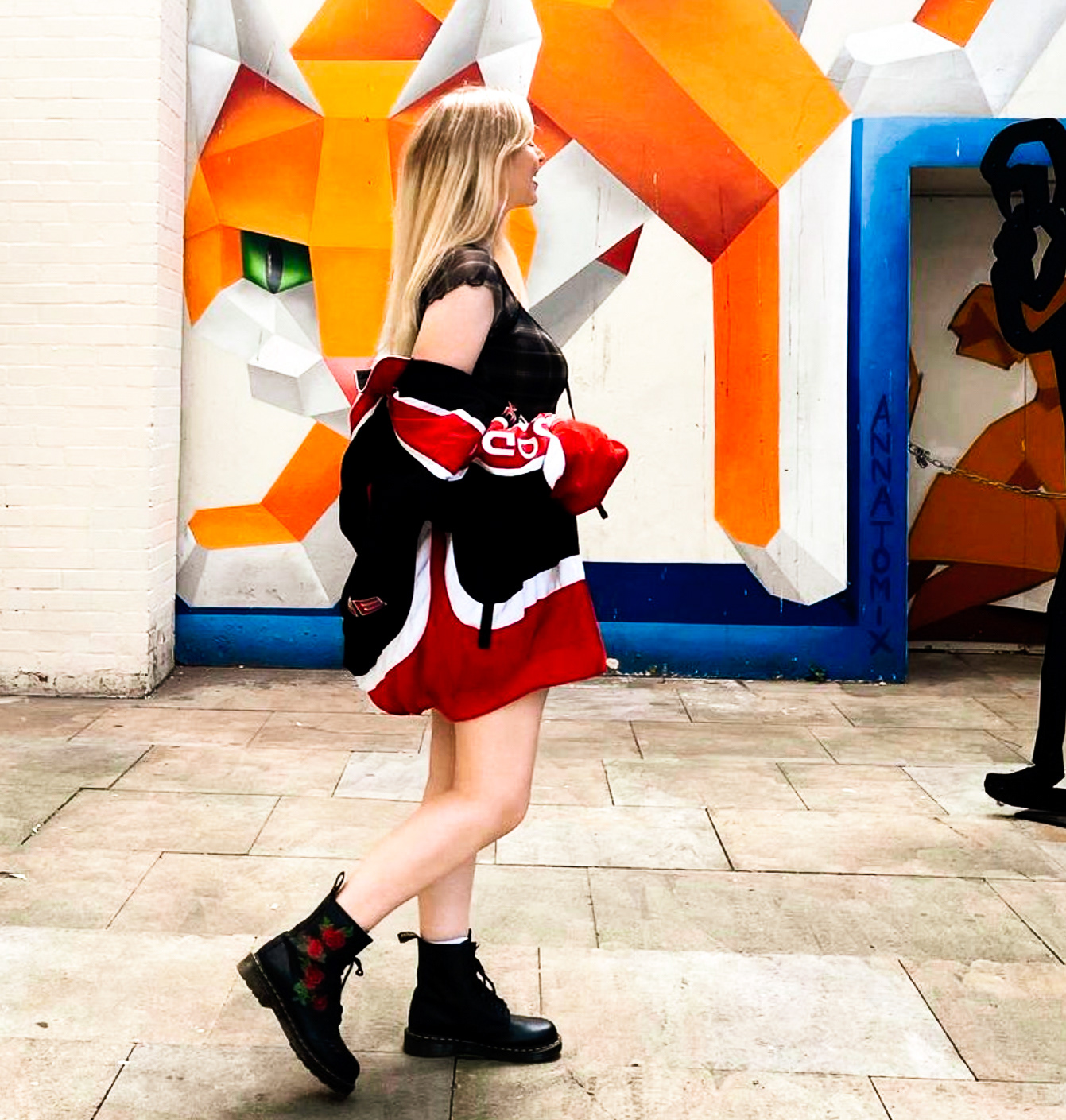 Anyway… about this song. I knew I'd get back to it eventually.

Is it a Beabadoobeeish GZ 90s alternative rock revival, a woozy lo-fi bedroom pop-romp, or is it full of the faux disaffection of pop-punk?
Surprisingly, I don't think it's any of those. But, why don't we start at the beginning?
A cavernous drum beat; kick and snare I think, gets embellished by something that's either a guitar, a software synth or a very angry cockerel; either way, I can't help feeling that it could benefit from a liberal application of WD40.
Then comes some nifty old-school slap bass, again it could be another synth plug-in, you really can't tell these days, anyway whatever it is, it's all immediate, all impressive, and also quite satisfyingly scene-setting.
Cue up the vocals... and oh lordy, these drop in at a pretty awe-inspiring eight seconds. But wait, there's more, this voice is bloody good!
I'm not ready for this shocker, and spill my coffee as I lurch around looking for my little notebook.

And then, at only twenty-five seconds in, a wonderful vocoder-enhanced pre-chorus rises seamlessly and sumptuously into a fabulous chorus, a chorus that confirms the slight suspicion that we've taken a time machine trip back to the eighties.

This is altogether more poppy than preachy, and more Tiffany than Tom DeLonge, and I almost definitely think we're alone now.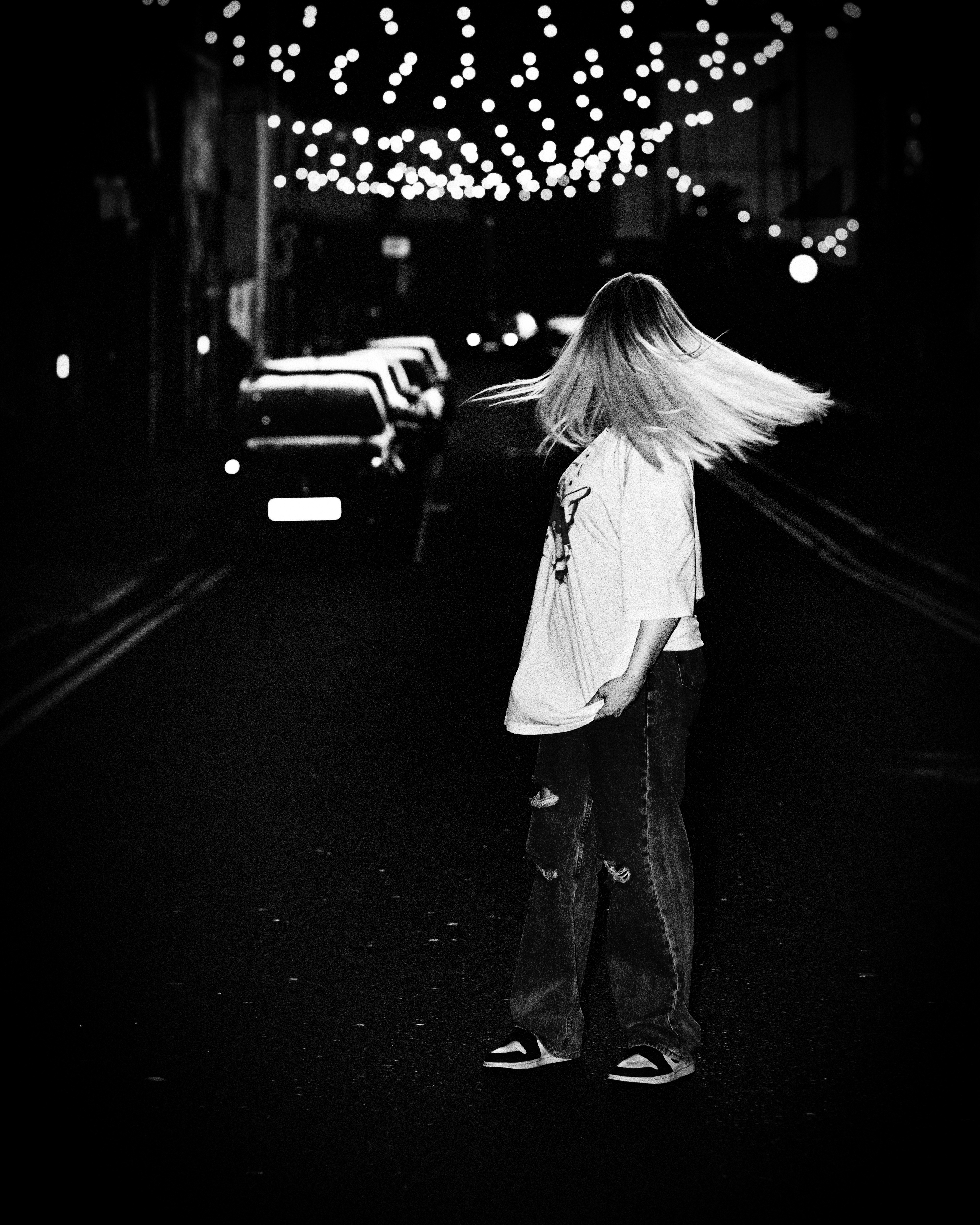 Back to Beabbadoobee for a mo' because she's into all those pressing GZ issues like body image, mental health, female empowerment, and, of course, EZRAE is into all of that too, yet here she is, deliberately eschewing such concerns, choosing instead to highlight and then overturn, the societally expected victim complex of a young lady losing in love.

No overt flag-waving feminism this time then... but make no mistake, these sisters are soldiers, and they're doing it for themselves!
Imho... with this take on the eighties swagger of Kim Wilde, Tiffany and T'Pau, EZRAE looks set to be a bright, sharp and intelligent addition to the scuzzed-up, Gen-Z bubblegrunge, bedroom-pop pack that everyone's listening to these days.
Spell the name backwards... and it's EARZE... so please lend her yours!
18 | MY OH MY OUT EVERYWHERE NOW GO LISTEN
Click on the icons below and follow on her socials!